MONTEREY BAY BELLES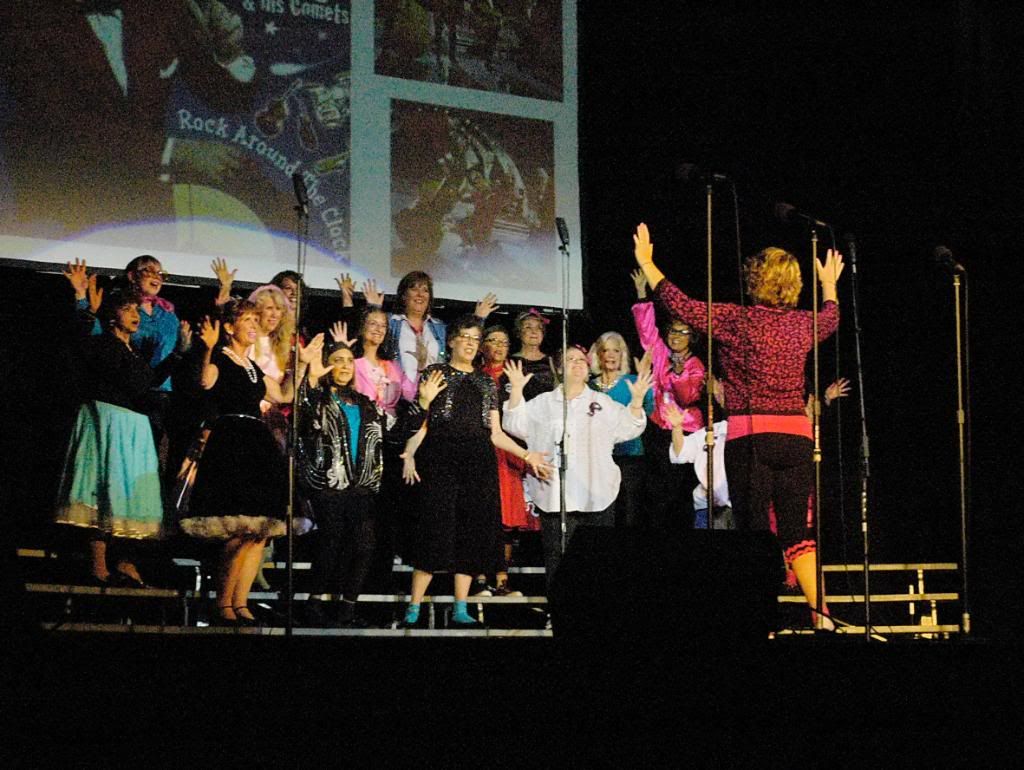 The Monterey Bay Belles perform throughout the year at various settings across Monterey County including: PG Good Old Days, Carmel Authors' Fair, Feast of Lanterns, private parties and many other locations. If you're interested in booking the Monterey Bay Belles for your special celebration, contact us to learn more. Please note that the Monterey Bay Belles require at least two week's notice to prepare for your special event.
Vocal Point is one of two working quartets comprised of Monterey Bay Belles members. This quartet has been together since 2004 and sings out regularly in our community. Check your local listings, you're sure to spot them at Open Mic competitions, weddings, birthdays, anniversaries, special events and Chamber functions throughout the area. Vocal Point is available for hire for your special event and lines up their own gigs. Please contact them directly to learn more. Please note that Vocal Point requires at least one week's notice to prepare for your special event.
The U.U.'s quartet consists of Jane Felton on Tenor, Debby Miller on Lead, Robin Jensen on Bass and Helene Kirschbaum on Baritone. This quartet's initials denote their connection to the Universalist Unitarian Church in Carmel. Contact the quartet here to learn more.